Most people have a balcony in their house where they like to read books, drink coffee or spend time with them. And everyone wants them to decorate their balcony well. So here we are going to share with you new small balcony decor ideas for your balcony space.summer is also coming and everyone likes to spend most of the time in the morning or in the evening in the balcony during the summer. No matter how small or how big your balcony is. Having a balcony is enough in your space.Because the balcony holds a special place in our homes. And you can give this special space a beautiful look with your creativity.
Find here the latest new 9 small balcony decor ideas
Here Are 9 Simple And New Small Decor Ideas For Your Balcony
Keep reading here we are going to share with you some balcony lights decor ideas so you can decorate your balcony with beautiful lights.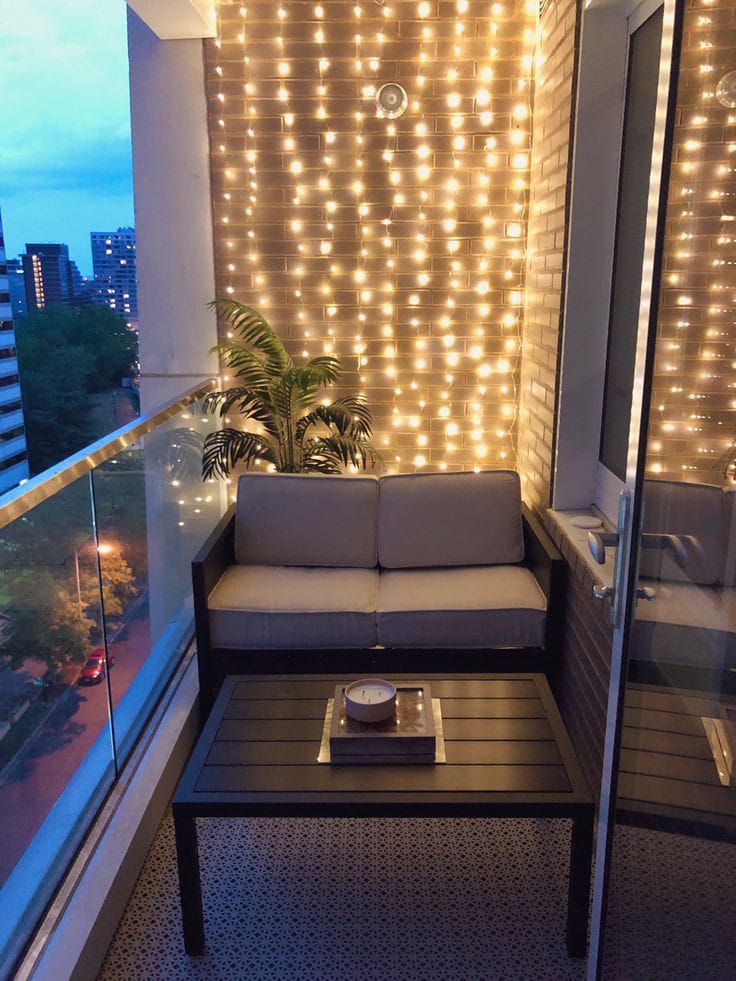 Nothing gives your balcony a more dreamy feel than fairy lights. Depending on the color of the walls and your furniture choose the color of your fairy lights. Like Wooden structures are complemented with golden lights while a white background can be accentuated by white lights also and so on.
2. Bulbs On Swing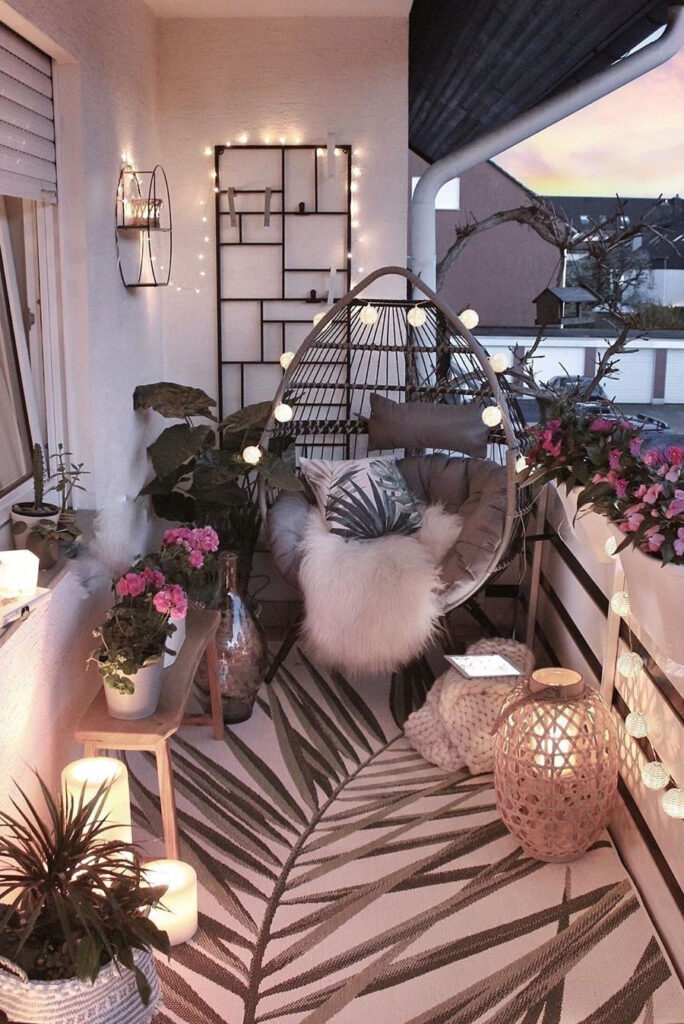 If you have a party at home or you want to decorate your balcony for yourself, then you can also decorate the swing of your balcony along with the balcony.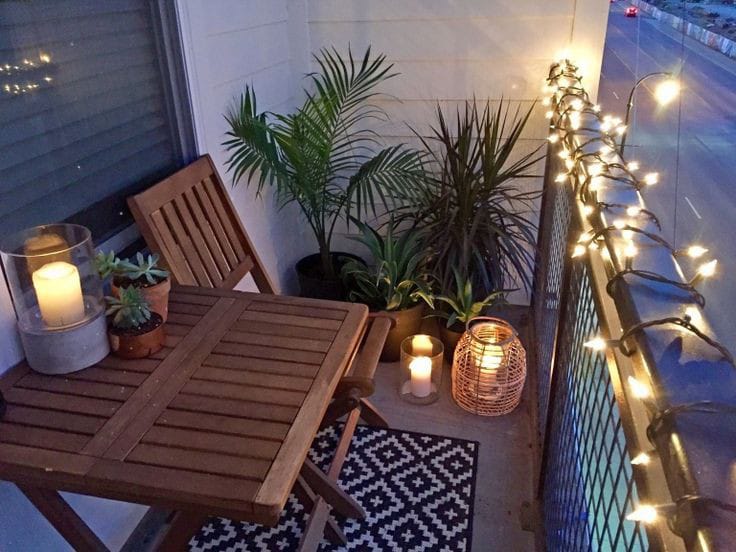 Fairy light on the railing gives a very wonderful look on your balcony. if you have a small balcony in your apartment so don't be sad you can also decorate your small apartment balcony in your way. Just use fairy light on the railing and make your balcony space your favorite book reading and coffee space.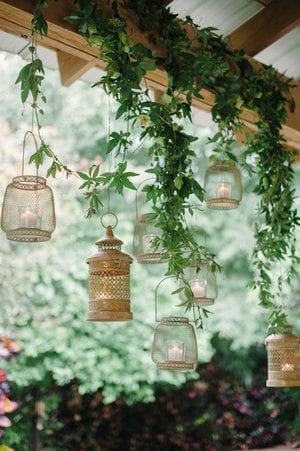 Lamps are the best way to add aesthetic appeal and a romantic ambiance to your balconies. You can experiment with the lamps multifold. You can use Moroccan lamps which create beautiful patterns when lit or simply use scented candles in lamps for that misty effect. If you are someone who wants a more subtle and sustainable ambiance then try bamboo lamps. Bamboo not only looks rich but also survives rain, sunshine, and winters easily. They mix well with the plants as well. Try lamps and recreate the magic in your balconies.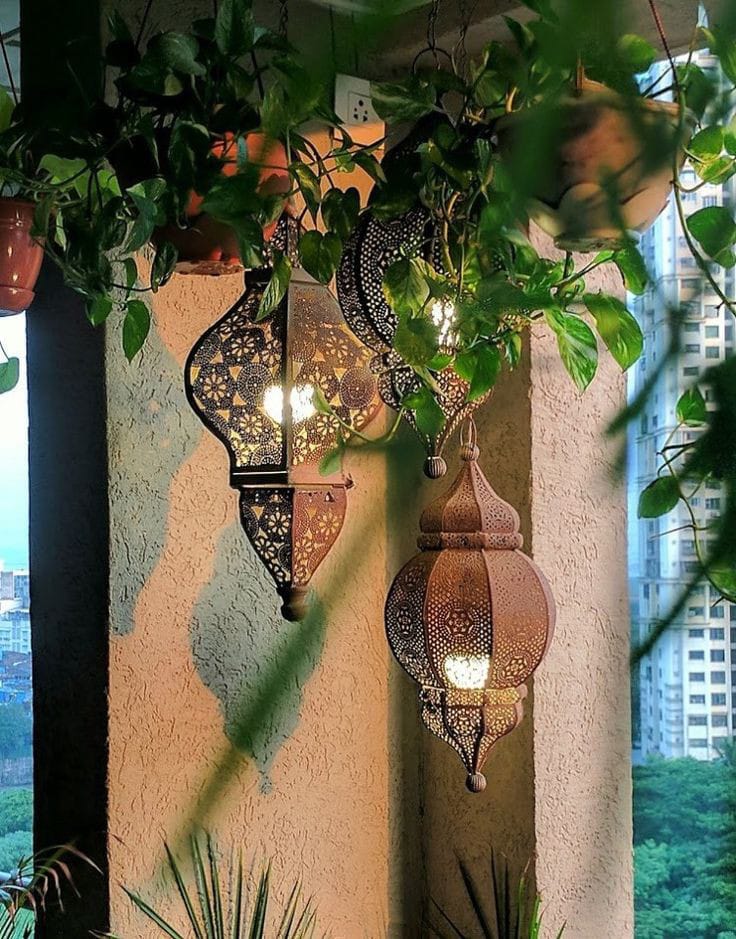 Use a Moroccan pendant lamp in your balcony area to give your balcony a bohemian look. Moroccan pendant lamp will add a dash of grace to your balcony with its unique design. These lamps look so beautiful and give your balcony a very artistic look.
6. Bulbs and scented candles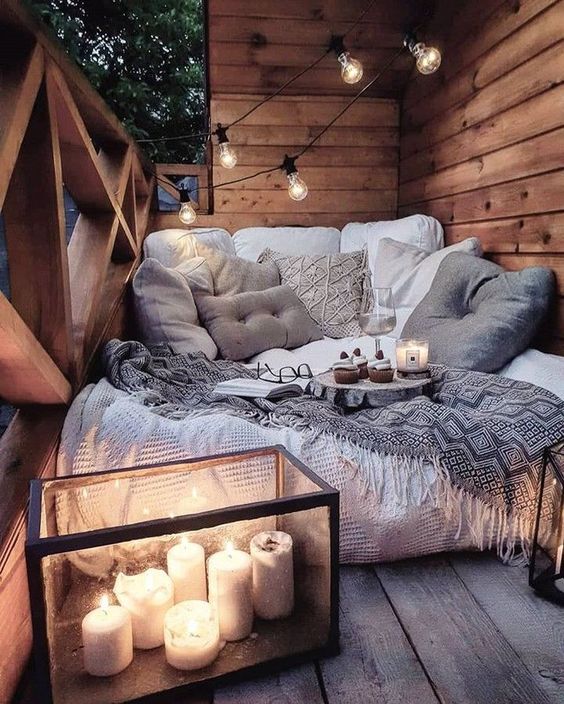 If you want to give your partner a very beautiful surprise so you can decorate your balcony with bulbs and scented candles and this will be a very sweet gift for your partner although this space can be a peaceful reading space for yourself.
For a more modern fee use the wall lights which give a very elite and stylish look to your balconies. if you want to focus on one particular wall in your balcony and want to show your one spacial balcony wall. So you can use wall lights in your balcony for focusing on one particular wall, it will give your balcony a very classic look.
8. White bulbs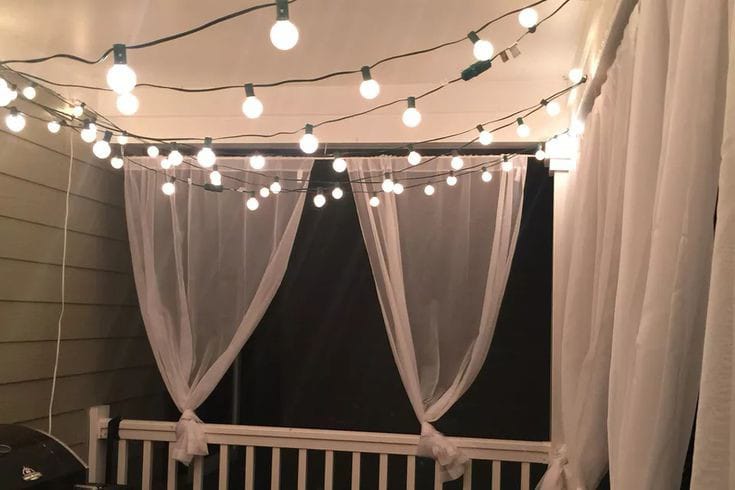 You can also use big white bulbs to lift up the mood of your balcony. if you want to decorate your balcony in a simple way so you can use white bulbs in your beautiful balcony, these lights will your balcony a very elegant and lovely look. And the white bulbs decoration will give you a very beautiful feel in your balcony area.
9. Add Fairy lights in the element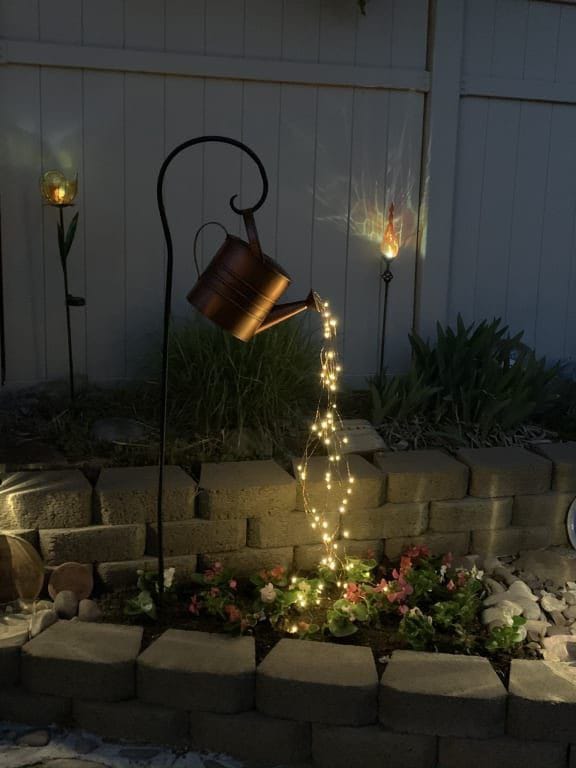 If you don't have a lot of space to add elements then adding fairy lights in elements like in also just amps up the balcony without any effort. Try these styles and see how everyone just goes gaga over your balcony.
If you have a balcony you need light ideas for the comment below and we will help you out choosing the right light for your perfect space.